Technology programs are facing major challenges around remotely delivering resource intensive and graphically intensive applications to students laptops, iPads, Chromebooks. How can students taking classes in CAD, PhotoShop, ArcGIS, etc. complete their work if they can't get into the lab?
IT departments across the globe are scrambling to find a solution that quickly gives students and teachers access to these applications so they can complete their course work from anywhere, on any device, at any time of day.
Watch the Replay: Nutanix Frame Desktop-as-a-Service where ComSource and Nutanix discuss the challenges of remote learning and how technology can improve the virtual classroom experience for students, teachers and administrators.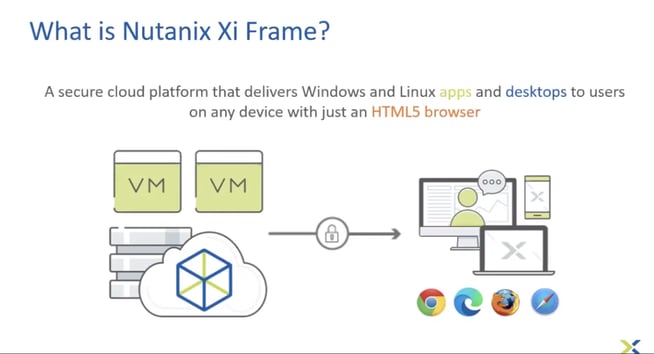 For more information, check out these helpful links…
Blog Post: Addressing New Challenges in Education with Frame
Centralized IT & Apps for Educators and Students