This year's Tech Data Symposium in Clearwater, FL was sponsored by IBM and featured in-depth workshops surrounding important trends such as Data Center Transformation, Artificial Intelligence (AI) and Business Intelligence (BI), and Hybrid Cloud Adoption.
While most of these trends are no surprise to our customers, we're here to help guide buying decisions and make sure you have the right lens to interpret how these themes can be practically applied to your business. Staying abreast of the technology trends impacting each piece of your business are critical to investment and growth strategy, and have influenced a clear shift in the role of the CIO.
The challenge we're hearing from our customers is how to determine which trends are going to have the biggest impact for their business, what is the impact going to be, and where to begin.
While we can't see into the future and predict specific examples of how trends will play out in the industry, we do help our customers prioritize their efforts based on their expected investment in time, money, and resources. Here is a realistic look at the conversations, and technologies, we expect to drive our customers' agendas in 2019.
Data Center and Hybrid Cloud Adoption
While not a new theme by any means, one clear link between Traditional IT and Hybrid/Private cloud readiness is Data Protection - and we couldn't agree more. We believe there is a thin line between safe and secure and if cloud adoption is on your radar for 2019, the best place to start is reviewing your data protection measures, software, and approach.
Organizations are looking to cloud computing to provide flexibility and cost savings over their traditional on-prem CapEx investments. Often an afterthought when moving to the cloud is the value that a world-class data protection, backup, and recovery strategy offers as a true gauge of cloud readiness. Putting additional focus and planning in place around Data Protection will help your organization ensure you focusing on the right metrics and measures to take advantage of new technologies and ensure your underlying architecture maintains its stability as you grow.
While full migrations to the Cloud can be attractive in theory, we have found much more success with our customers adopting a hybrid approach that allows them to more effectively extend their current processes and controls to the Cloud. It's only natural that we see AWS (specifically) expanding their portfolio to hybrid solutions as they, too, want a piece of the broader laggard audience looking for a smaller investment upfront. While it is not definitive which option will make sense unilaterally for every business, we do know that data center investments are still a critical part of most infrastructure budgets. While we watch the cloud players build their case for how, when, and why our customers should make the move to the cloud, we're currently seeing a hybrid approach to cloud in nearly 70% of our engagements.
Better Data Center Performance, First
Instead of painting pictures of what your transformation will be, we're helping our customers solidify their environment and map out a practical path to a future-ready IT strategy. When you have roadblocks and inefficiencies eating away at your time and money today, "transformation" can seem like a pipe dream. To make transformation a reality, we put in focus the recurring problems that can be mitigated today with the technology that tomorrow promises.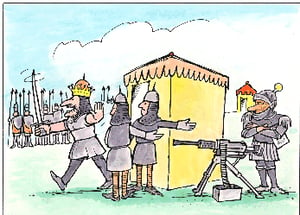 For example, ComSource has teamed up with our partners to build a custom Oracle solution that flips the paradigm of data center performance and the high cost of Oracle licensing.
Our team is seeing real ROI for our customer's that can impact their bottom line today, and enable time, and money to focus on building technology strategies for tomorrow. By getting more performance out of your current Oracle licensing, you can use fewer nodes. With our hardware and software architecture featuring today's manufacture and industry standards, our clients are reducing power, form factor, and latency, while increasing bandwidth.
Data Analytics and Analysis
We should be clear, we're aren't saying that AI, Big Data, and BI aren't important technology trends to adopt for your business. We know the influx of data isn't slowing down. We do stress and recommend the need for investments in data analytics and help several customers currently evaluate their data and begin to leverage the power of analytics. While some are ready to build the budget and set aside the time, many of our customers in enterprise accounts are looking to our team to deliver value, first. As a solution provider, if we can find ways to save time and money, we're not only delivering value, we're enabling possibility. We recommend the optimize first, hypothesize second approach.
If you're caught in the transition between managing your data center operations, Oracle licensing costs, and growing server and storage concerns, let's focus here first. If you've got your performance and costs in check, give yourself a pat on the pack, turn the page, and let's dig into your data to find the next transformation in your organization.